Children's Health – Pediatrics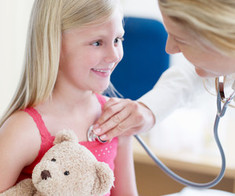 Dr. Raguthu's Family Medicine welcomes children of all ages and offers treatment for the following:
Childhood Immunizations
Asthma and respiratory conditions
Ear infections
Check-ups and School Physicals
Camp physicals
Rashes and allergies
Febrile illnesses
Strep throat, pharyngitis
Counseling
---
Women's Health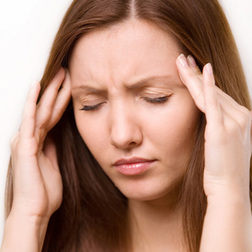 Some of the most common medical office visits for women include:
Comprehensive physicals
Diabetes
Hypertension
Pelvic, PAP exams, breast exams
Sexual health
Birth Control
Colon cancer screening
Menopause management
Osteoporosis
Depression and mood disorders
Counseling
Domestic violence management
Parental guidance
Irritable bowel syndrome
Overactive bladder, urinary incontinence
Urinary tract infections and cystitis
GERD, ulcers
Asthma, COPD and other respiratory disorders
Immunization updates
---
Men's Health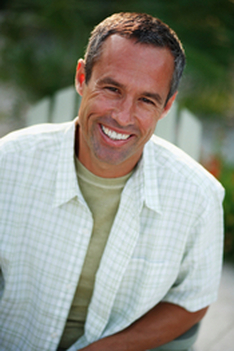 Some of the most common medical office visits and health issues for men include:
Comprehensive physicals
Cardiovascular evaluation
Cancer screening
Prostate cancer screening, PSA
Sexual health-erectile dysfunction, low libido, premature ejaculation
Counseling
Diabetes
Hypertension
Asthma, COPD and respiratory disorders
Gastrointestinal conditions-GERD, ulcers, irritable bowel syndrome, colon cancer detection.
Urinary tract symptoms
Immunization updates
---
Seniors – Geriatric Care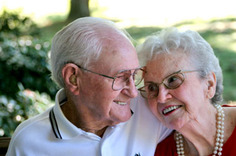 Geriatric medicine is one of the specialties of Dr. Raguthu's Family Medicine and includes the care and management of patients suffering from :


---
Preventive Care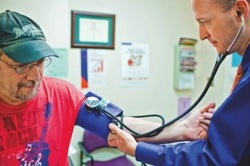 Dr. Raguthu's Family Medicine is continually up to date with the latest medical treatments and technologies.
They also guide you to some of the best consultants, specialists and community services when necessary.
Manhattan Family Practice advises patients to make and keep regular appointments for ongoing health matters.
Here are some of the procedures and examinations that are recommended:
Annual comprehensive physicals and regular check-ups,
Regular gynecological exams and other issues relating to women's health,
Screening tests (for high blood pressure, high cholesterol, osteoporosis),
Cancer detection tests (for colon, prostate, breast, cervical, testicular),
Routine immunizations & Travel Vaccines like TETANUS, PERTUSSIS & DIPTHERIA (up-date every 10 years),
Flu shots and pneumococcal shots are strongly advised for over 50s and those with certain medical conditions such as asthma, high blood pressure or diabetes,
Shingles Vaccine is now recommended for patients over 60 years of age.
---
Diagnostic Test – Monitors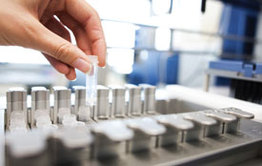 Dr. Raguthu's Family Medicine has a broad range of diagnostic tools available to carry out routine tests such as:
Strep throat for instant diagnosis
Pregnancy test
Urinary tract infection detection
Vision test
Hearing screening test
Electrocardiogram (EKG for the heart)
Pulmonary Function Test (detection of asthma and bronchitis)
Test for occult blood in the stools which may indicate gastrointestinal bleeding (colon cancer for example)
24 hour Blood Pressure monitor
24 hour Holter monitor to detect heart arrhythmia
---
SOS – Second Opinion Services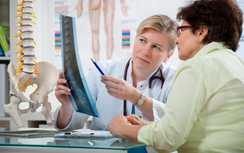 Sometimes a solid second opinion can be reassuring and effective.
It may reinforce the first diagnosis and management plan or it may avoid unnecessary invasive and costly procedures and surgeries.

Phone 956-546-7530 to book an appointment to come and talk to one of our doctors about your medical condition and get a second opinion.


---
Common Conditions – Disease management

Dr. Raguthu's Family Medicine plays an important role in managing the following conditions:

Kidney disorders
Allergies
Hepatitis and liver disorders
Parasitism and other gastrointestinal disorders
Immigration Medical Exam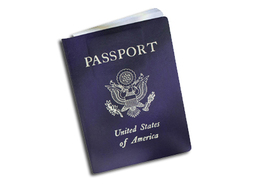 Immigration Medical Exams for USA, Canada and Australia
Dr. Raguthu is a Designated Medical Practitioner for US, Canada and Australia. When you apply for residency status in any of these countries, it is a requirement to have a full medical exam. With years of experience,
Dr. Raguthu
a
nd her staff ensure this process is performed as efficiently and speedily as possible.
US immigration medical exam
Dr. Raguthu is a Family Physician for the U.S. Immigration and Naturalization Service.
Appointments can be made at any time for your medical examinations at Dr. Raguthu office. Please remember to bring in the following:
Passport
Proof of immunizations (if available)
US Immigration Forms (if available)
Please note that the full medical exam will take at least one hour and if necessary, may include immunizations, such as MMR and Tetanus. There is no need to come in fasting for the tests.
Results and papers usually take 3 – 5 business days and need to be picked up from the office.
The immigration medical exam fees will vary depending on immunizations required. For more information on US Immigration Medical Exam, please, click
here
.
Canadian immigration medical exam
Dr. Raguthu is a designated Medical Practitioner for the Division of Immigration & Overseas Health, Canada. If you are applying to live in Canada, it will be necessary to undergo a complete medical exam and a chest X-ray. Children under 11 do not require a chest X-ray. All applications are carried out online and since March 2013 the process is now electronic.
Please remember to bring your photo ID /Passport with you and your form with the IME or UCI number. If you do not have a number because you are being sponsored, we can still process your application and you will need to bring in:
Passport
2 passport-sized photos
The exam will take approximately one hour.
For more information please click
Canadian Immigration Examination 2013
Australian immigration medical exam
To process your immigration medical exam for applying to live in Australia you may need either a complete physical with a chest X-Ray or a simple exam with chest X-Ray, depending on the type of application you have made. Since March 2013, the process is electronic. Please make sure you have made your application online and have acquired an HRI, TRN or HAP number and remember to bring in your photo ID/Passport. The exam generally takes about one hour.
For more information on this exam please click
Australian Immigration Examination 2013
To make an appointment for any of the above IMMIGRATION exams please call 956-546-7530 or email us at help@physicianforall.com. Our staff will be pleased to answer all your questions and help you with this important step in your immigration process.
---